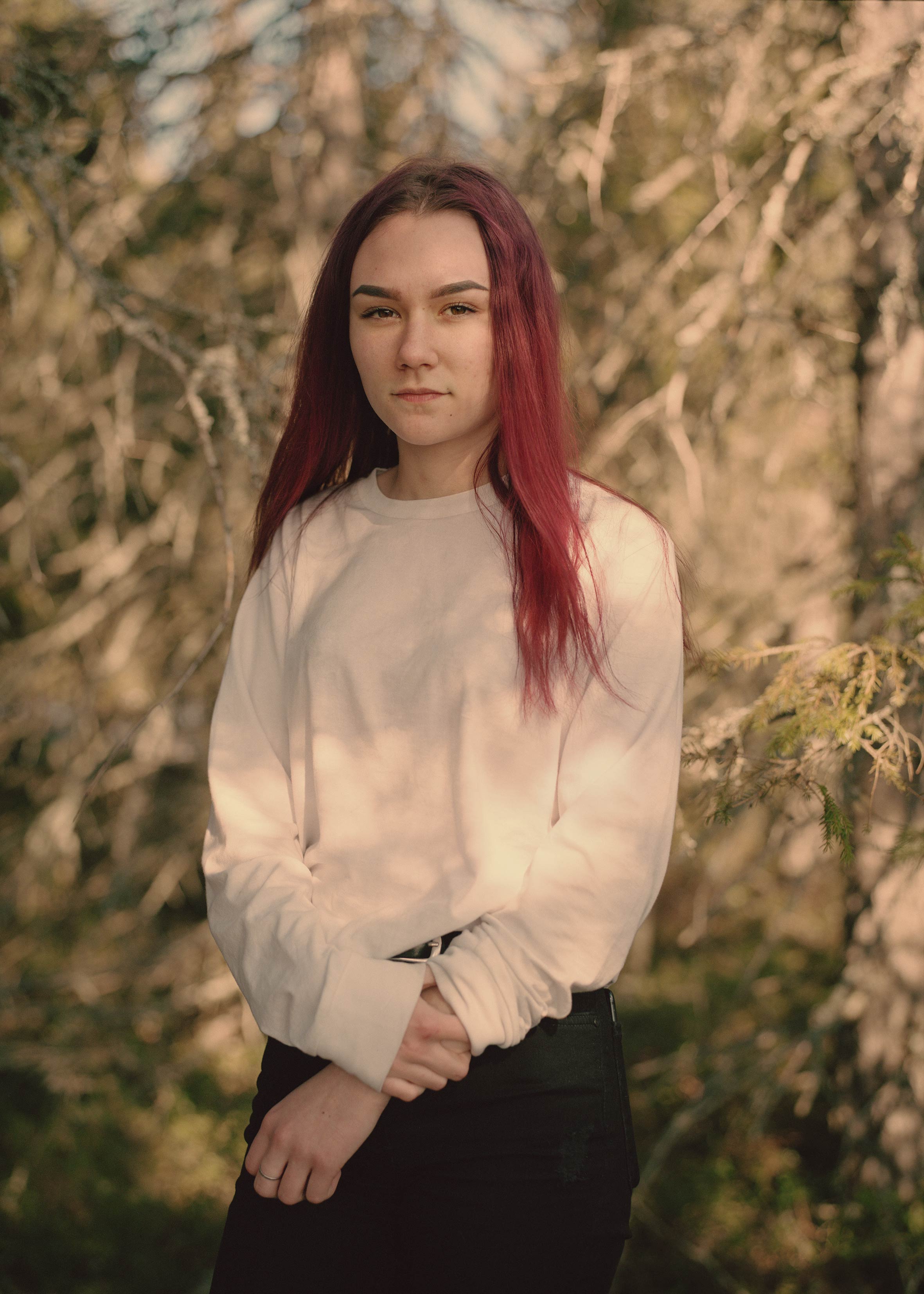 RIVERS

Rivers is a long term photographic work. It's a portrait of a landscapes and youths from an isolated peripheral village in Västerbotten, northern Sweden. The village I was born and raised in.

The work is unconditionally investigative and reflects of the fragile transitions that occur growing up. Moving from child to adult. The question of leaving or staying behind has unconsciously followed me throughout the years that I've been photographing. The youths I portray are people I know. They are my nieces and their friends. They are from the surrounding villages and unlike me, some of my nieces still live there.

Rivers grasp existential issues playing out far from the center. The non-constant state of youth standing side by side with the solid woods. And even if its trunks having been cut but the roots, they are still deeply buried in the sandy dirt.